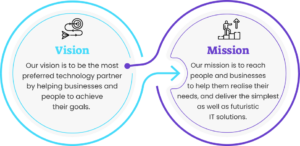 Trinity Unicepts Pvt. Ltd. provides a solution, solution to your technology problems. We cater services that withstand the needs of SMEs & MNCs. With our business-driven services, we have been leading the industry for more than a decade.
Trinity always knew how to seize the most brilliant opportunities. We realized how majorly important it was to give a face to your business as well develop the internal technical system, after all these years this is what we do. Connecting and bridging the gap between businesses & their audiences. From building websites to building a brand our services include  Website Development, Mobile Application Development, E-commerce Development, and Digital Marketing.
We have catalyzed some major changes leading many to realize that creating a website or building a brand is no longer a luxury, but is highly imperative in the contemporary world to keep up with the pace.