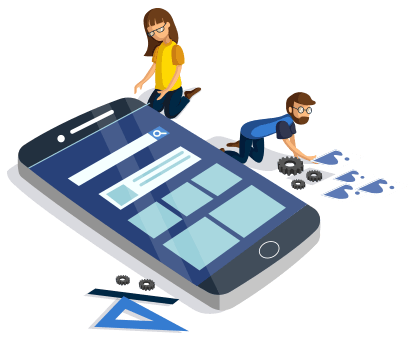 React JS is a free and open source front-end javascript framework. It is mainly used for building user interface or UI components. We provide services within react js that includes simple and stateful components. 
Our expert developers use React js in a skillful method and provide a seo friendly development. React js works on a front end basis, while evolves on a daily basis. React js is measured as a best seller as it is maintained by facebook and used by some leading companies like Netflix, Apple, Paypal and many more. 
The exceptional features of react js makes it easy to learn and easy to use, ensures faster rendering, and provides reusable components. Trinity Unicepts offers a wide range of services that comes with proficiency and precision. 
Beneficiaries of React js: 
1. Declarative:React makes it easy to use and change the right base of components. It is easy to create interactive UIs while declarative views make your code more predictable and easier to debug.
2.  Mobile App Development:React is known as "Learn once & Write anywhere" and goes well with web development and mobile application development with the same designing patterns. Using plain JavaScript and React you'll be able to build a rich UI for native apps, supported by both iOS and Android platforms.
3.  Virtual DOM:DOM is a document object model and programming interface. When we create a complex app with a lot of user interface, we need to carefully structure the impact performance. React JS simplifies it and provides a virtual DOM that changes and performs the function virtually and not on your screen.This guarantees a minimum update time to the real DOM, providing higher performance and a cleaner user experience all around.
Similar Services
Services if you are interested.....
Tell us more about your project!
Make Something you Love.