What is Inbound Marketing?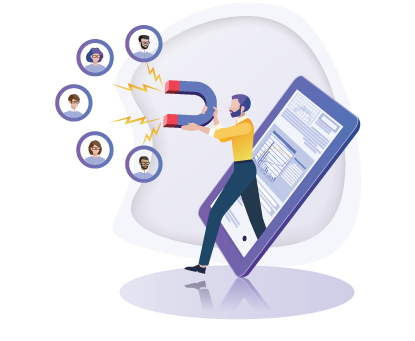 Inbound marketing is advantageous for you to target and engage your customers through social media marketing, SEO, content writing and branding. Inbound marketing caters to your audience's demands and tries to meet them.
Inbound Marketing Agency:
Trinity Unicepts is a top-class inbound marketing agency that enables its clients' businesses to grow with the best inbound marketing services.
Traditional marketing Vs Inbound Marketing:
Traditional Marketing has channels to market through hoardings, TV, radio, newspapers and telephonic marketing. The goal of conventional marketing is to get leads. But in traditional marketing, there are no impressions as to how many people have watched the advertisement. Whereas, on the other hand, through inbound marketing, you can know how many people have viewed your ad and from where you get the maximum traffic and leads. All these can be achieved by working with a trustworthy inbound marketing agency.
Your search for a trustworthy inbound marketing agency ends here as we are high-quality inbound marketing service providers. From brand strategy to SEO with our innovative thinking and solution-oriented approach, we assure that our clients always remain a step ahead from their competitors.
The four-step process of Inbound Marketing:
Attract:
You have to attract your visitors to become customers who are interested to buy your product or service. To attract customers, you need to devise a buyer's persona. A buyer's persona is the qualities which your potential customers have. You can draw your customers through targeting the correct audience with a head-turning content on your social media, blog or YouTube.
Convert:
After attracting your potential customers, you want them as your loyal customers. For the conversion process, you need their contact information, which they might be hesitant to give. To help them overcome their apprehension, you can give them a free tutorial, an ebook, a report, case studies etc. in exchange for their contact information. This exchange looks beneficial and worthwhile to your customers and would lead to a smooth conversion process, which is profitable for you.
Close:
After gathering contact information, it is essential to keep your customers engaged by providing information on the sale, offers etc. Tools useful for this action are:
Emails: Emails with an appropriate call to action buttons are helpful to convert visitors who have engaged and interacted with your blog, website etc. and haven't made a purchase. Also, it is useful to make your visitors turn into loyal customers.
Customer Relationship Management: It is a method which helps interact with your existing as well as potential customers using data analysis.
Delight:
Delight is the step where you have to make your customers your advocates, along with making your customers always feel your need when they need to buy a product or service.
Advantages of Inbound Marketing
We have experienced Digital Marketers who take care of every minute detail you want.

We match our interests with your interests, which means your business somewhere becomes ours. We always listen and pay attention to your every demand.

Our team has experienced marketers who can suggest you the best for your business.

In this dynamic world, we always stay updated about the changes in the industry to give you qualitative services.
Similar Services
Services if you are interested.....
Tell us more about your project!
Make Something you Love.