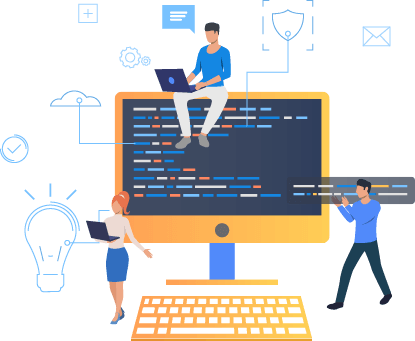 A website is no longer considered as a trend but has become a necessity to give your business a virtual identity. With our website development services, we strive to provide customized websites for our clients to reach their goals.
We diligently work on the task of developing powerful websites by working through project development methodologies to deliver the best web development services.
Trinity Unicepts is a professional website development company
Our team of experts will develop competent and most customer-centric websites on which the clients can depend. Our web developers build responsive websites, perform eminently and look great across all mobile devices.
Trinity Unicepts is a website development company that strives to give its customers satisfaction through its unparalleled website development services. We believe in making our clients leave their footprints in the respective niche through their websites which is their business identity on the web.
Similar Services
Services if you are interested.....
Tell us more about your project!
Make Something you Love.