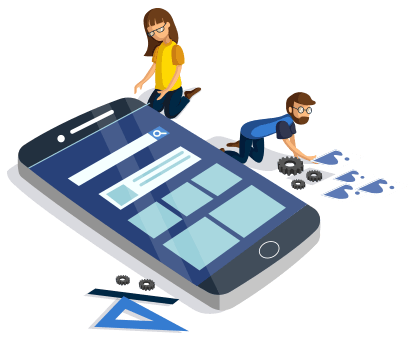 Mobile Phones have taken over the desktops! Look around you, and then you won't ask for statistics.
Today every professional website, be it a static one or an eCommerce portal, is expected to have a mobile version of the same built under the guidance of a mobile application development company. Your absence on this popular device might cost you the opportunity of interacting with the majority of your potential audience.
Trinity Unicepts is an excellent mobile application development company.
We provide customized and cost-effective mobile application development services prioritizing customer's needs. With years of experience, we have achieved proficiency in building responsive apps that are attractive and drive you higher conversions.
From conceptualization to distribution, we strive to put our best foot forward in every step. We understand our client's vision and come up with innovative ideas to bring them closer to their objectives.
We have built apps for different businesses across various industries and succeeded in adding value to them. Professionals at Trinity are highly motivated and can mold their services concerning the changing technologies and demand.
Similar Services
Services if you are interested.....
Tell us more about your project!
Make Something you Love.